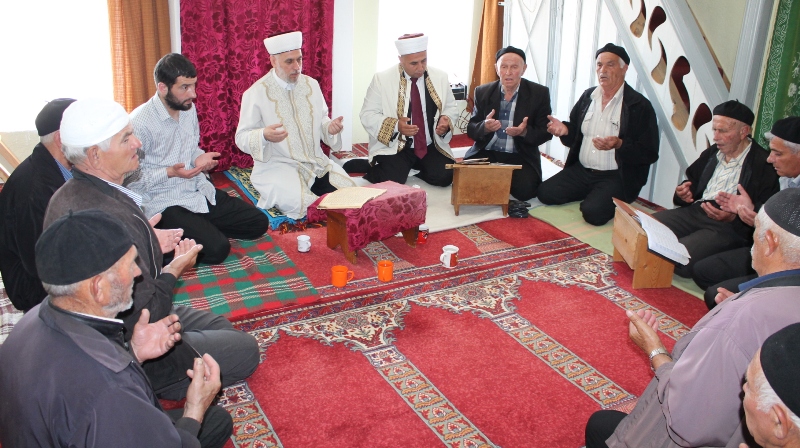 Grand Mufti Mustafa Hadzhi was a guest of mawlid in Enyovche
The Grand Mufti of the Muslims in Bulgaria Dr. Mustafa Hadzhi was a guest of the traditional mawlid-qurban for health and barakah in the village of Enyovche, Ardino region. The religious event in the local mosque was attended by hundreds of people from the neighboring villages Zhaltusha, Byal Izvor, Padina, Sedlartsi, Stoyanovo, Ogradna (Nedelino).
Clerics led by Dr. Mustafa Hadzhi and the Deputy Regional Mufti Erhan Redzheb read verses from the Holy for the Muslims book – the Qur'an. All attendees were feasted with seven big pots with pilaf cooked by the local cooks Shefket Hasanov and Hasan Imamov.
"It is an honor for me in the eve of the holy month of Ramadan to be your guest." He emphasized that if one person does not do the fasting in Ramadan it means that he has not fulfilled his obligations to Allah.
The humane event was attended also by the Deputy Mayor of the Municipality of Ardino Izet Shaban and the Chairman of the Municipal Council Sezgin Bayryam.
The religious ritual in Enyovche has over 50 years of history.