Hundreds joined a peaceful march "No Nazis in our streets"
On 12th of February (Sunday) from 14:00 o'clock in the capital was held this year's contra-procession of Lukovmarch. In the peaceful procession took part hundreds of people from Sofia and the country. The demonstration against holding Lukovmarch was held under the slogan "No Nazis in our streets".
It started from the pylons of NPC, the place where usually gather also the demonstrators from Lukovmarch every year. It passed along "Vitosha" boulevard, then by the Courthouse and the Presidency and stopped in front the National Assembly.
The organizers and the participants in the Sunday's peaceful demonstration are against any racists, fascist, xenophobic and other ideologies of hatred. They insist Sofia Municipality to ban Lukovmarch because it openly promotes exactly far-right and xenophobic attitudes. In their official position which they disseminated to media, the organizers of the procession "No Nazis in our streets" declared that "against the increasingly prominent xenophobic and racist rhetoric against the demonstrations of hatred in the public spaces and against the impunity physical attacks on behalf of far-right supporters must be taken more explicit and effective measures".
In 2016 the procession Lukovmarch and the contra-procession "No Nazis in our streets" in Sofia took place on one and the same day. This year due to a security measures the anti-demonstration was scheduled for a week before Lukovmarch.
This year's commemorative march in the memory of General Hristo Lukov is scheduled for 18th of February, 2017 from 17:30 at the pylons of NPC.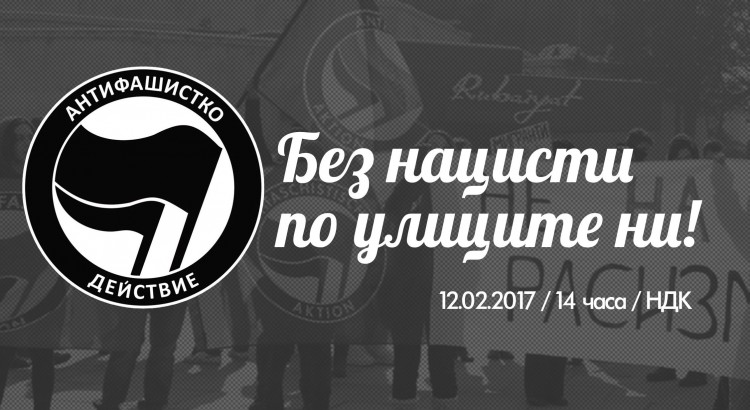 Author: L. Chausheva